Non-sag Tungsten Wire Production Process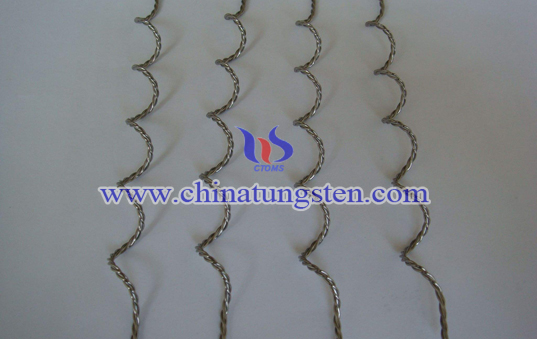 Non-sag tungsten wire,its main feature is added to the dispersion strengthening elements tungsten, potassium, forming a "dovetail lap" shaped interlocking internal grain structure, thereby increasing the resistance to high temperature creep properties of tungsten wire.
Non-sag tungsten wire production process lengthy production processes, including tungsten metallurgy, powder metallurgy preform and plastic processing several major phases. As raw material in the production of ammonium paratungstate doped tungsten process shown in Figure.

Non-sag tungsten wire production process diagram